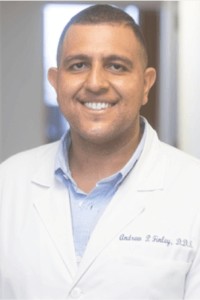 A native of Southern California, Dr. Andrew Finley graduated from the prestigious USC School of Dentistry and had implant training at the California Implant Institute. Using his training and experience, Dr. Finley opened Flossn LA Dental in a prime Los Angeles location. Specializing in implants and cosmetic dentistry, he also offers general dentistry for his patients.
Our dentist makes it his goal to give his patients hope and an increase in confidence. He does this by making sure each patient receives the best dental care with exceptional service using the newest technology. Having a welcoming environment that feels like home, Dr. Finley wants patients to leave not only as a patient but also as family.
Along with being a successful dentist, Dr. Finley is a member of the American Academy of Cosmetic Dentistry, American Academy of Implant Dentistry, American Dental Association®, World Dental Laser Academy and California Dental Association.
In his time away from his practice, Dr. Finley enjoys relaxing on the beach, traveling and exploring other cities. He is also an avid sports fan, participating in hockey, basketball and football. Dr. Finley is active in his church: doing missionary work, food drives and community service.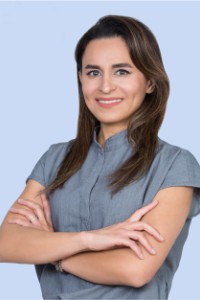 Dr. Sara Bahri Sabokpey is a general dentist with a keen interest in evidence-based dentistry. Coming from engineering and design backgrounds, she enjoys being accurate and creative with everything she does, especially while at work.
Before attending the UCLA School of Dentistry, Dr. Sara obtained a Bachelor of Science degree in Civil Engineering with honors, and worked for several years as a lead engineer at several highly regarded companies. She also studied fashion design and maintained her own fashion label as a hobby.
Dr. Sara is a strong believer of promoting oral health using preventive measures and patient education. Her patient centered approach to dentistry earned Dr. Sara the UCLA Excellence in Clinical Care Award.
Dr. Sara is Invisalign® certified and is a member of several academic bodies including the American Academy of Cosmetic Dentistry, Academy of Laser Dentistry, Academy of General Dentistry, California Dental Association and the Western Los Angeles Dental Society.
Dr. Sara enjoys practicing yoga, skiing, ice-skating, jewelry making, dressmaking, and reading on new scientific and clinical topics. When she is not at work, she spends quality time with her family.
Meet Our Team
Our friendly team is dedicated to helping you improve your oral health and enjoy a healthy smile. We genuinely care about you and will work with you to help you feel at ease during your visit to Flossn LA Dental so that you can receive the treatments you need without stress, discomfort or anxiety. Call 310-670-1200 today to make an appointment with our dentist in Los Angeles, California, and learn more about our services. We look forward to helping you care for your smile!
Our team is bilingual in the languages of Farsi, Hebrew and Spanish.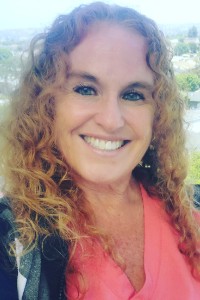 Norma
Office Administrator
Norma joined our dental family in August 2020, and has over 30 years of experience in the dental field. She has completed extensive hands-on training over the years to help keep our practice running smoothly and treats each person she meets with compassion, honesty and integrity. Norma loves helping people and seeing their smiles and loves what she does. She enjoys being part of a great team and appreciates that she has had a part in the hiring process and in building our amazing team. Norma has two sons, two daughters and five grandchildren. Outside the office she enjoys spending time with her family and remodeling her house.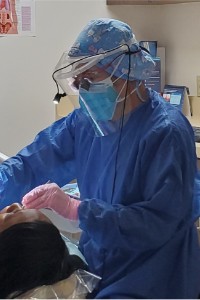 Corey
Registered Dental Hygienist
Corey attended West Los Angeles Dental Hygiene school in 1991 and received additional training in advanced dental lasers to achieve her laser certification in 2013. She joined our team in April 2021 and enjoys being part of a friendly, caring practice with great teamwork. In her free time, Corey enjoys outdoor activities, including camping, fishing and hiking.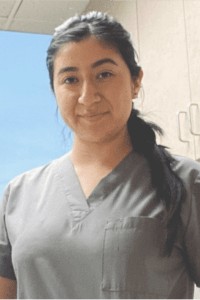 Sofia attended CBD college, where she graduated at the top of her class. She began her training when she was 16 and was the youngest person in the program. Following her graduation, she completed an internship with both Dr. Finley and an oral surgeon, achieving her dental assistant certificate and an oral and maxillofacial surgery assisting certificate. She joined our team in June 2020 and works hard to make sure our practice is a clean and safe environment for everyone. Sofia can be found helping in all areas of our office, from patient care to the front desk and marketing, and enjoys the opportunity to constantly meet new people. She also loves working in general dentistry and oral surgery. Outside the office she enjoys using her sewing machine to make small outfits.